In 2019, when we first calculated the carbon footprint of our starch production (according to the GHG protocol), we realized that emissions from energy for production (Scope 1 and 2 ) made up approximately one third of our carbon footprint. As a consequence of this, we applied for and received aid from Klimatklivet for the transition to renewable fuel.
Since then we have completely phased out the use of fuel-oil, and our use of LPG has been reduced by approximately 95%. Instead we now use bio-oil. This allowed us to reduce our carbon footprint in Scope 1 and 2 by 40% between 2017 and 2021, exceeding our goal by 30%.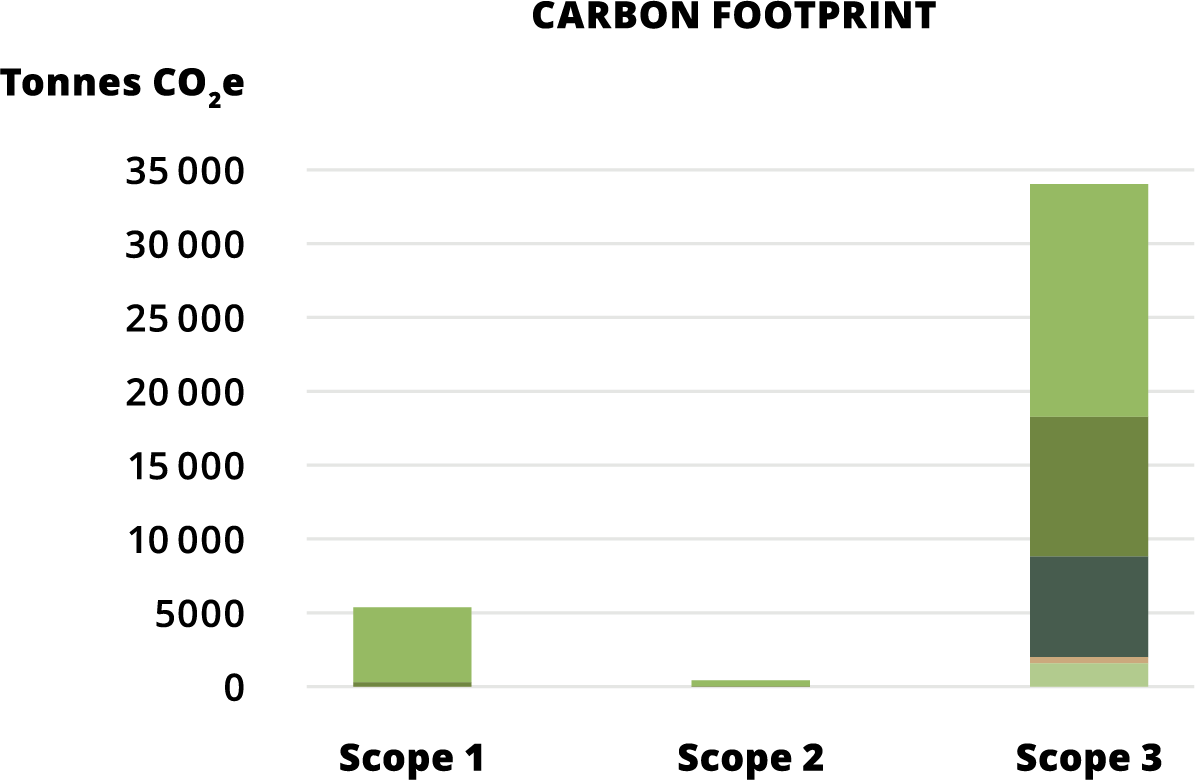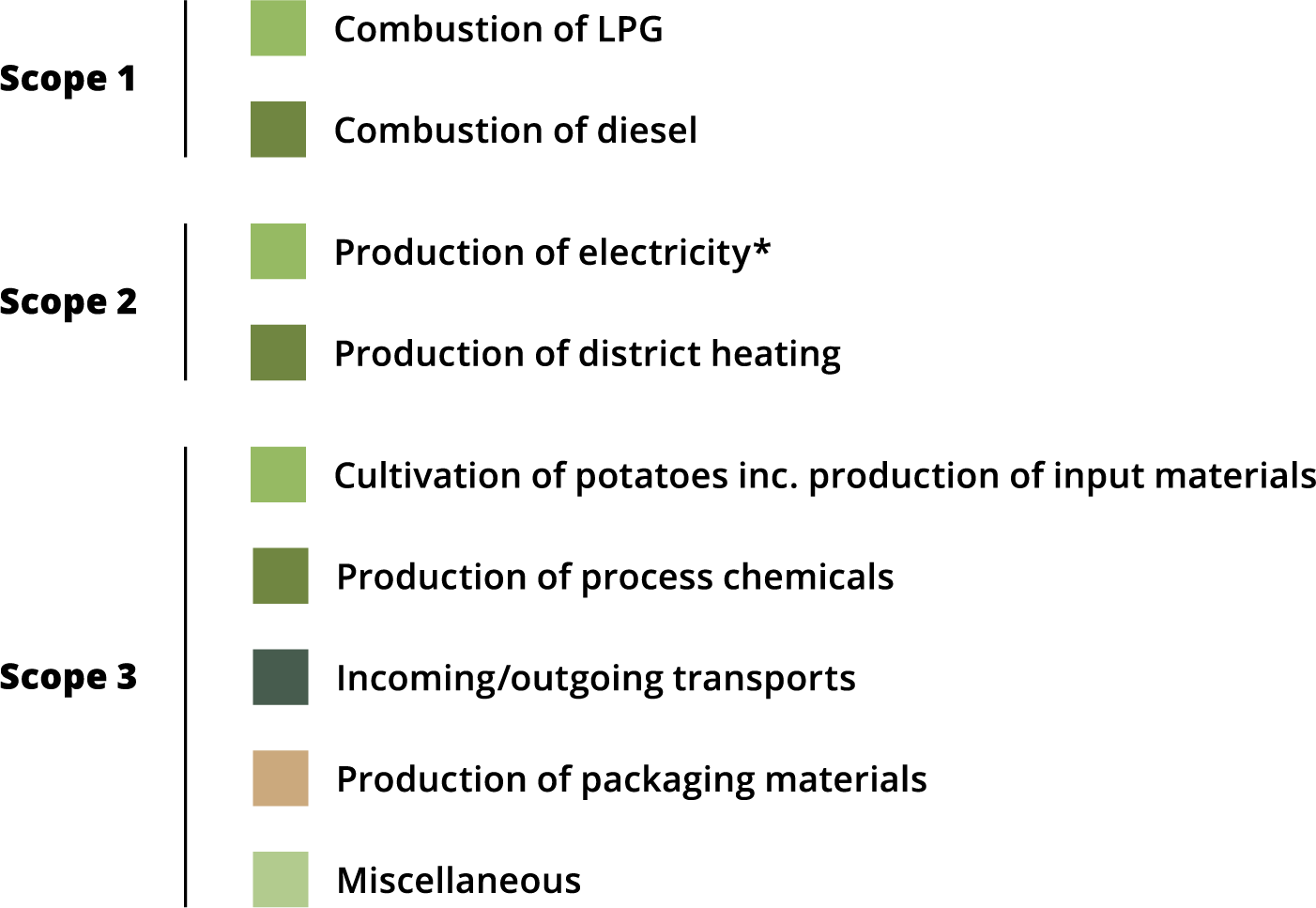 Lyckeby's carbon footprint (Scope 1, 2, and 3) for 2021. *Emissions from electricity are calculated using the location-based approach, which is the calculation method we use in our metrics. Using a market-based approach, the equivalent result would be 2,992 tonnes of CO2eq. The biogenic emissions were 5,540 tonnes of CO2eq.